Assessments
There's always time to do the most important thing
Knowing where to start feels better already.
And an initial assessment is the best way
to identify what issues to focus on first.
Are you following good business practices? Do you know what processes you should be implementing, and why? Running a business can feel like you're flying by the seat of your pants, making the best decisions you can in each moment. If you're feeling curious about how to get control, but you're unsure where to start, a new perspective can help you get unstuck.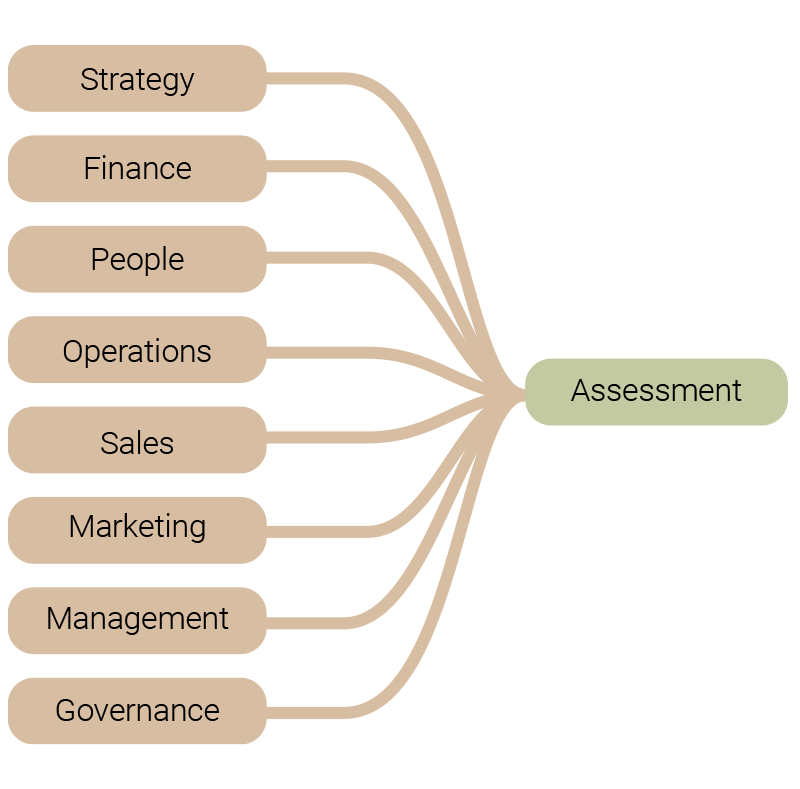 What you'll walk away with
Take a Giant Leap assessment if you'd like to get clear on what's working and what's not. Once we've helped you identify the gaps in your business process, we'll provide an approach for each of those topic areas, and you'll leave with the key things you need to focus on next.
The Business Inventory™ is a great place to start if you want to make that first step toward creating change. After filling out a brief survey, you'll receive a concise read out that helps you identify the key process gaps, and what you should focus on next.
Details
50 questions
Multiple choice and yes/no questions
Takes 15 minutes
Written report provided
You want a deeper understanding of your company than what the Business Inventory™ can provide. This is a highly personalized assessment that draws on the expertise of an experienced CEO, who reviews information you provide about your business, then meets with you in a video call to discuss it. It enables you to talk about what's top of mind, and permits a view of your unique situation, including your personnel and financials. Leave with clarity and a new perspective.
Details
25 short-answer questions
Financial information requested
2 to 3 hours preparation
Analysis by CEO mentor
90-minute video call with CEO mentor
A word from our clients
There are 100 things you could be doing at any one time. And you want to do the new, most exciting, shiny thing. But it's about knowing which opportunity is actually the right one to pursue to reach the next milestone.
The questions every business owner is asking are, 'How do I prioritize what I want to accomplish? What are the few vital things I need to deal with right now?'